An Elite Heating & AC Company Serving the Bay Area
Thank you for your interest in Giant HVAC, Inc. We are proud to be one of the leading HVAC contractors in Fremont and the entire San Francisco Bay Area. Our family-owned heating and AC company is a Carrier Factory Authorized Dealer, so you can have peace of mind knowing your home is in good hands when you work with us. Not only that, we have the reviews and reputation to back up our dedication to excellence in everything we do. From the first time you contact us to project completion, you can trust us to provide the professional, courteous service you want in a local heating and AC company.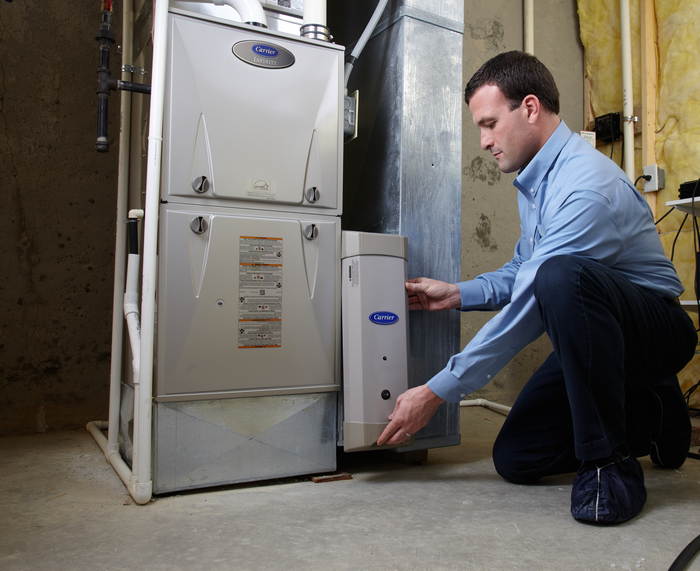 "Your comfort is our priority."
Our Company History
The company owner, Jose "Joe" Novelo, spent over a decade working in the HVAC field before realizing he had the skills and experience to start his own business. In 2018, that's just what Joe did and Giant HVAC, Inc, Inc. was born!
Today, Joe and his trained team of HVAC technicians continue to offer the same dedication to customer service that he founded his company on. We have served hundreds of customers throughout the Bay Area, and we continue to strive to be the best heating and AC company in the region every day.
Offering FREE In-Home Consultations & Estimates
We offer free estimates to replace or add HVAC equipment to your home. One of our specialists will come out to the job site, assess your current situation and make recommendations on the best way to proceed. We are honest and professional in all we do, so contact us today to schedule your own free in-home estimate with Giant HVAC, Inc!
Contact Us Today for More Information
Giant HVAC, Inc would be delighted to discuss your HVAC concerns and earn your business as your go-to heating and AC company. Call us today at (510) 624-4268 or submit the online contact form to reach us.