Expert HVAC Repairs You Can Rely On
Have you noticed your heating or cooling system isn't working like it should? Perhaps the whole system has failed or you're experiencing weak airflow. Whatever the problem may be, let one of the service experts at Giant HVAC, Inc troubleshoot your HVAC malfunction. We can visit your home and provide a free quote for repairs on the spot.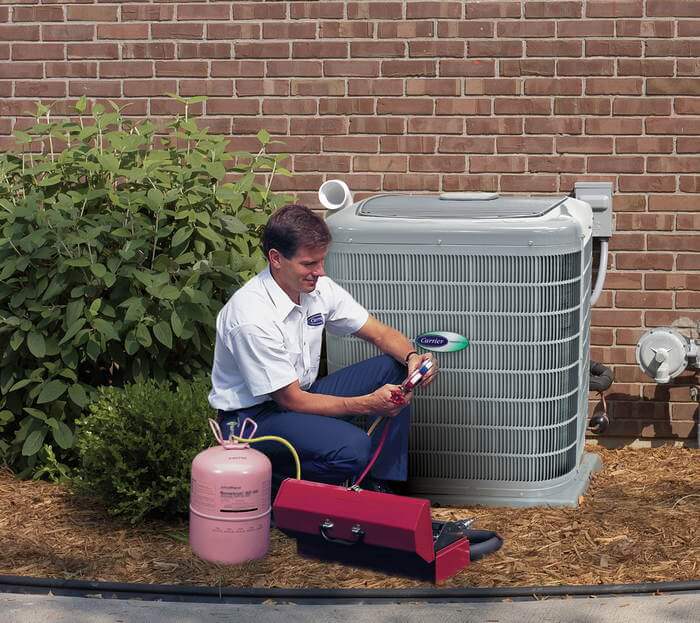 Giant HVAC, Inc is a Carrier Factory Authorized Dealer, designating our company as a proven resource for expert HVAC repairs. Not only do we service Carrier® equipment, we also repair and replace all makes and models of heating and cooling equipment, so you can trust us with all your HVAC repairs – now and in the future.
Common signs you need professional repairs include:
Heater or AC won't turn on
Unit cycles on/off without stopping
Poor airflow in certain rooms
Musty odor coming from system
Dusty, dirty air indoors
Heater Repair Services
On those cold, blustery days we get here in the Bay Area, it's important to have a heater that works properly. If you've noticed that your heater isn't performing like it should, get in touch with Giant HVAC, Inc. Our team has seen it all when it comes to heating repairs, so we can get your system back to proper working order in no time.
AC Repair Services
When it gets hot, we all need reliable air conditioning to get us comfortably through the day, and even the night. An improperly working AC system can be a downright nightmare on those hot summer days. If your AC isn't keeping you and your family cool, get in touch with our AC repair technicians for an expert assessment and repair.
Contact Us Today for a Free Estimate
Giant HVAC, Inc is available to answer any questions you may have about our HVAC repair services, and we can offer you a free in-home consultation and estimate. Contact us today to schedule yours! Call (510) 624-4268 or submit the contact form to get started.