Avoid AC & Heating Repair With Preventive Maintenance
When you need an AC and heating repair company to rely on for routine HVAC maintenance, count on Giant HVAC, Inc, Inc. We specialize in maintaining your equipment, from the thermostat to the ducts and vents. This helps you save money in the long run, ensuring your system performs at peak performance levels and no energy is wasted on leaks or other damages. We'll catch minor issues before they touch your energy bill!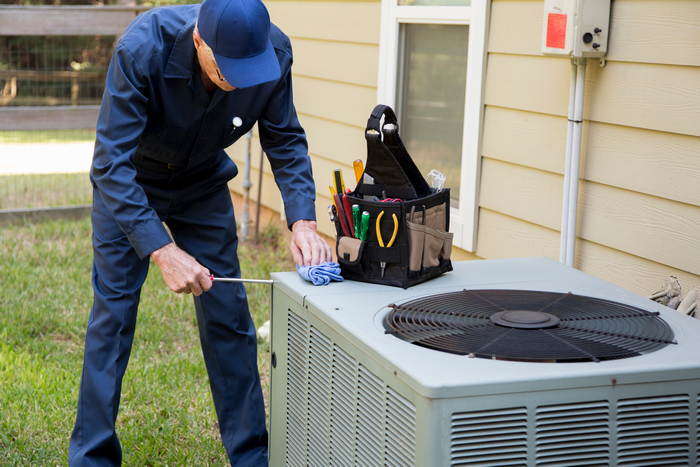 About Giant HVAC, Inc Maintenance Plans
Sign up for a preventive maintenance plan with Giant HVAC, Inc and we'll send out a Carrier Factory Authorized technician to your home on a routine basis to give your AC and heating system a comprehensive tune-up. Your technician will perform a thorough inspection, note any problems and provide a detailed estimate for any needed AC and heating repair services.
With every preventive maintenance visit, we replace standard air filters at no additional charge. (HEPA and hypoallergenic filters are available for an additional charge.) We will also check refrigerant levels and make sure your AC is ready to cool you reliably. And, of course, we'll check the heater too.
Do I Need a Preventive Maintenance Plan?
The best way to keep a breakdown from happening is to keep your system in optimum condition. All HVAC systems age and parts wear out, eventually making AC and heating repair services unavoidable. Without routine maintenance, you could experience sudden repair costs. Maintenance helps to keep problems and repairs to a minimum and is recommended for all homeowners.
Contact Us to Set Up a Maintenance Plan
Allow the Giant HVAC, Inc team to perform routine maintenance on your system and help you avoid major repairs. Contact us today to discuss your individual maintenance needs, and we'll offer a plan that fits your system and budget. For more information, call (510) 624-4268 or submit the contact form and we'll be sure to respond in one business day or less.