Indoor Air Quality Products & Installation Services
Your home is the place where you want to feel most comfortable but when the indoor air quality is poor, feeling comfortable can be a challenge. Giant HVAC, Inc offers professional services to provide you and your family with cleaner, healthier air to breathe at home. From high humidity levels to dust mites and viruses in the air, our leading indoor air quality solutions can get rid of it all. Contact us today to find out how you can start experiencing healthier air indoors!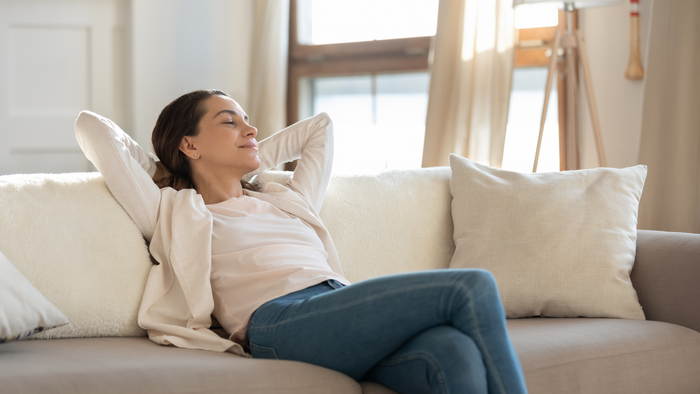 Common signs of poor indoor air quality include:
Unpleasant, musty smells
Sneezing & coughing for no reason
Paint discoloration/fading
Paint chipping
Wood warping
Higher energy bills
Popular Indoor Air Quality Solutions
When it comes to indoor air quality systems in the Bay Area, there are three major types that we install for homeowners:
Air purification. Whether you're looking at a traditional air purifier or an ultraviolet purification system, our experienced installers can help you choose the best product for you.
Humidity control. Adding a whole-house humidifier to your HVAC system allows you to pump moisture throughout your home and prevent your living space from becoming too dry.
Ventilation. By ensuring your home is properly ventilated, our technicians can make sure airborne pollutants are being filtered out of your home.
We are familiar with a wide range of air purification, humidity control and ventilation products that can improve indoor air. Get in touch with us today for a free consultation and estimate!
Contact Us Today to Learn More
If you suspect your air could be cleaner, get in touch with Giant HVAC, Inc. We'll offer you a free in-home consultation to assess the quality of indoor air and propose solutions for improvement. Call us today at (510) 624-4268 or submit the online contact form.